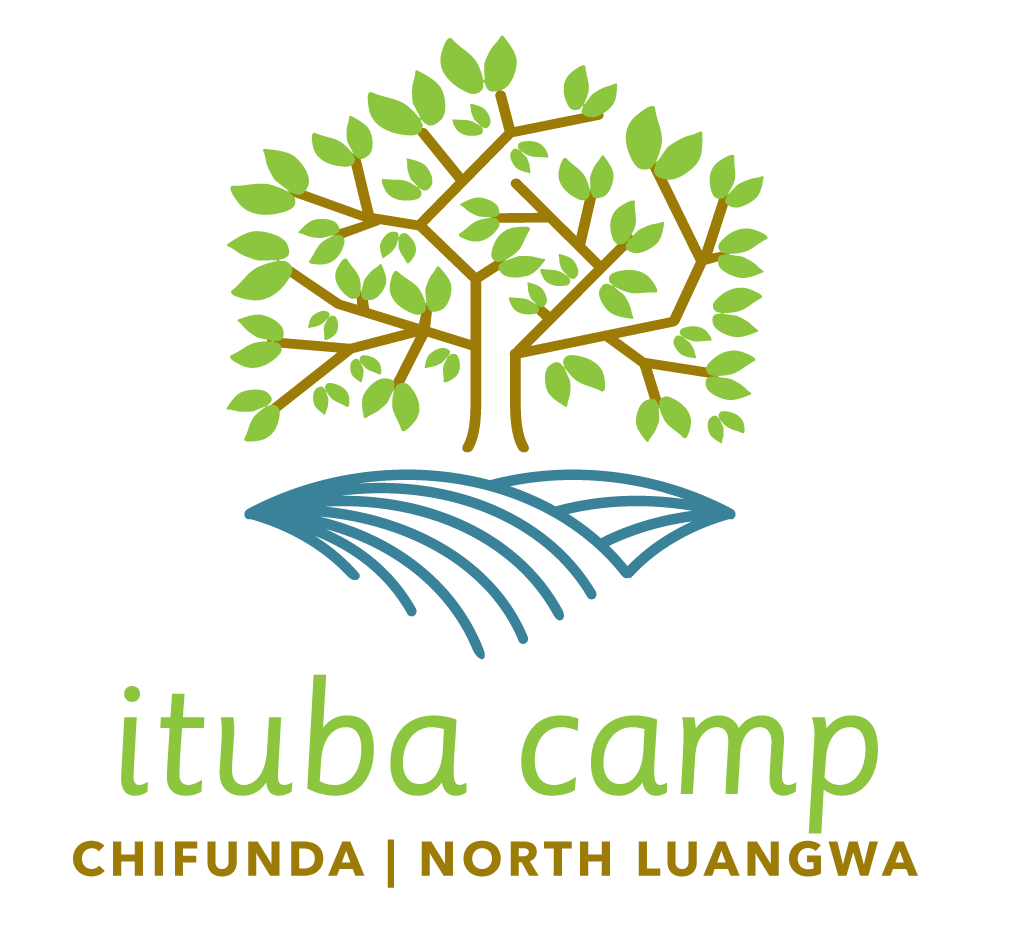 Ituba Community Camp is located on the eastern boundary of the North Luangwa National Park within Chifunda, part of Musulangu GMA. Surrounded by beautiful cathedral mopane woodland and situated on the banks of the mighty Luangwa River, it consists of four twin bed en suite walk in safari tents, each with its own mini-outdoor kitchen with basic self-catering equipment and facilities.
Visitors can relax on their private verandah overlooking the Luangwa River to enjoy colourful sunsets, listen to the honks of boisterous hippos, and watch impalas and warthogs come to quench their thirst while avoiding the basking crocodiles. There is a communal open plan dining / seating area with a solar powered freezer where visitors can relax and catch up with other guests and share experiences. Adjacent to the tented camp is a shady campsite with its own private showers and toilets, and two other spacious campsites with shared toilets and showers.
‍
Image Gallery (Please click to enlarge)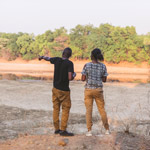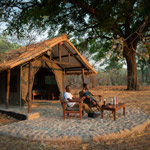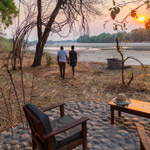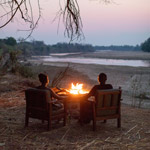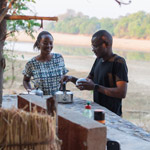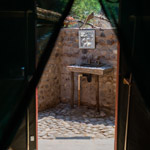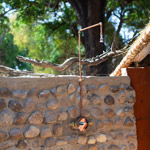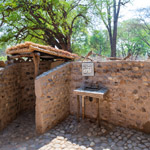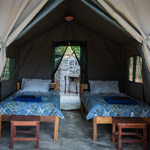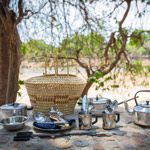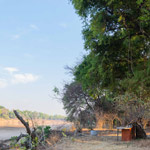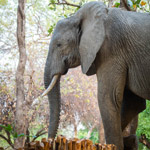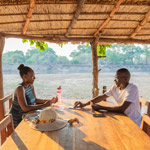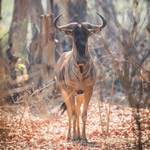 Activities
Daily excursions into North Luangwa National Park are highly recommended to experience one of Africa's last great wilderness areas. Wild and untouched, you are simply an unobtrusive witness to the purity of this naturally spectacular landscape.
Venturing into North Luangwa National Park you are sure to get up close and personal with elephants, buffalo and impala but, well-known for lion, wild dog, Cookson's wildebeest and Crayshaw's zebra, North Luangwa is a must-see for the serious safari-goer.
This innovative community camp can be the gateway into and out of North Luangwa National Park but for the truly adventurous. Ituba Camp is ideally situated to explore Chifunda, with its spectacular cathedral mopane forests, nearby hot springs, inland lagoons and the languid Luangwa River, with plenty of wildlife to view.
‍
Visit our tourism page for more info on North Park.
‍
Getting There:
Ituba Camp is reached from the east by following the route 265km north of South Luangwa National Park and turning west at Chifunda / Luelo village for another 32km to the banks of Luangwa River. From the Great North Road, 62km north of Mpika or 120km south of Chinsali, turn east at Lwanya (called Chitembo on Google Maps) signposted 42km to Samala Camp and enter North Luangwa National Park at Mano Gate. Continue 72km across the Park following directions to the Pontoon at Luangwa River. 4 x 4 vehicles only
‍
GPS CO-ORDINATES:
S11°86'03.79" E032° 43'41.40" | w3w: overland.storerooms.shade
‍