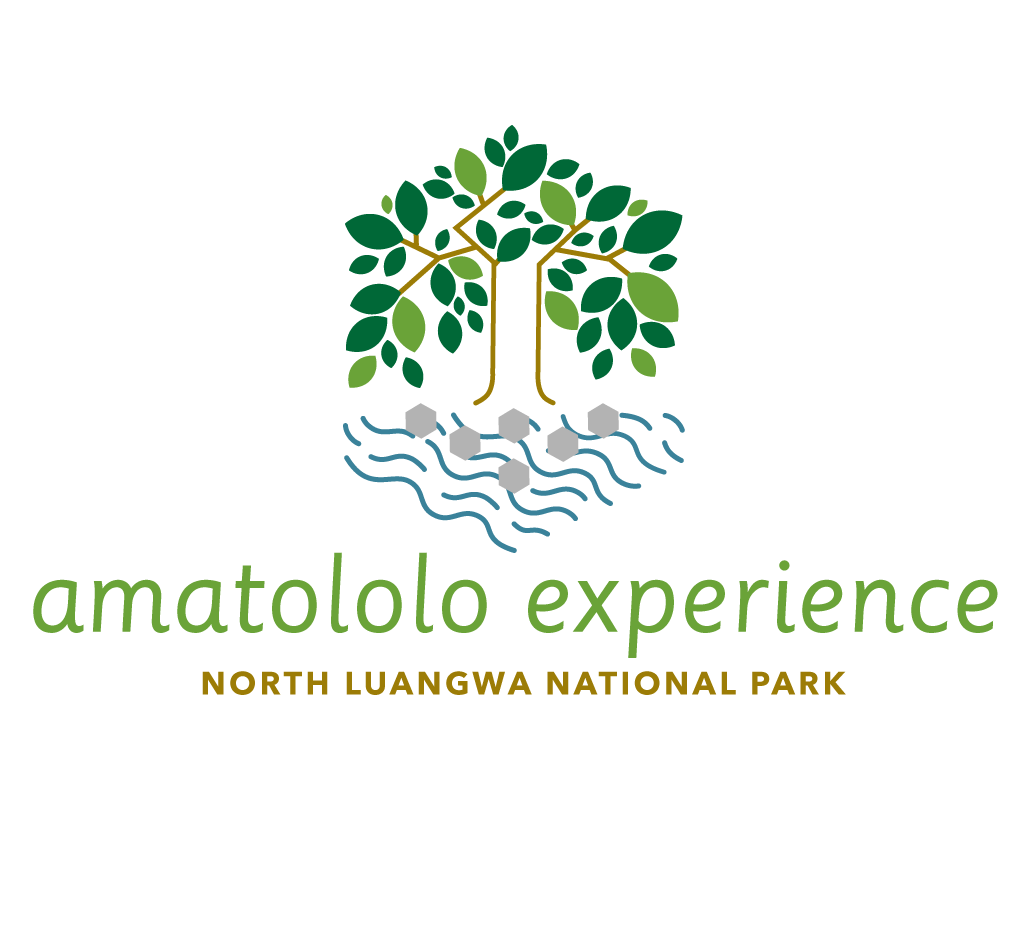 The Amatololo Experience consists of four self-supported camp sites along the rugged and adventurous road following the course of the Lufila River heading east to the Luangwa River. Lufila Falls Campsite, as its name suggests, is situated at the base of the picturesque Lufila Falls; Nkholo is located near the confluence of the Lufila and Luangwa rivers; Muzungwe enjoys year-round shade overlooking a beautiful lagoon, with the Luangwa River right behind it; and the amazing Mushika sits discreetly in the cathedral mopane forest enjoying a wide sweeping view on a bend of the Luangwa River looking into a Fadherbiaalbida forest. All camp sites are basic with a long drop toilet and a hand pumped borehole (except Lufila Falls where water is available from the clear flowing Lufila River).
The Amatololo Experience can be accessed from the east and west of North Luangwa National Park - with Ituba Community Camp in Musalangu GMA being a relaxing place to begin your journey from the banks of the Luangwa River via the Pontoon Gate; or Samala Community Camp being a great start point from the western Muchinga escarpment at Mano Gate. The route and camps provides a unique 4x4 experience where you are completely off the beaten track, with no one but the North Luangwa wilderness to restore, recharge and reinvigorate your zest for adventure.
‍
‍
Image Gallery (Please click to enlarge)
Activities
North Luangwa is a must-see for the serious safari go-er but the Amatololo Experience is a must-do for the wild at heart. Far from the beaten track, with no network connection and unlikely to see any other visitors, this is truly North Luangwa National Park at its best. Amatololo in the local Bemba Language means 'the wilderness' and the experience lives up to its name. Rugged and adventurous the route and camps are basic but exceptional. Each camp has been chosen for its stunning setting near waterfalls, rivers, lagoons, or in beautiful habitats where you may well get up close and personal with elephants, buffalo, and impala, as well as lion, leopard, wild dog, Cookson's wildebeest and Crawshay's zebra.
 This one-of-a-kind route, connecting the eastern and western boundaries of the Park, creates a special never-to-be-forgotten trip, which could include other highlights of northern Zambia – Mutinondo, Bangweulu, Shiwa Ng'andu, Lake Tanganyika – and onward to the rest of the world-famous Luangwa Valley – Luambe, Lukusuzi and South Luangwa National Parks.
 Visit our tourism page for more info on North Park.
‍
.Getting There:
From Samala Camp / Mano Gate, cross the Mwaleshi River bridge and take the first left track for 32km to Mwansaumembe; then proceed straight for 5km; turn left onto the start of the route heading east to the Luangwa River. From Ituba /Pontoon Gate, cross the pontoon into the Park and take the first right turn towards Chimana Loop and the beginning of the route heading west to the Muchinga Escarpment. 4 x 4 vehicles only
‍
GPS CO-ORDINATES:
LUFILA FALLS CAMPSITE - S11º27'34.76" E32º16'40.89" | W3W: ecology.doctoring.doors
NKHOLO - S11º41'43.53" E32º32 34'58.13" | W3W: khaki.fullback.mountaineers
MUZUNGWE - S11º44'42.69"S E32º32'28.19" | W3W: trump.stunningly.stomped
MUSHIKA - S11º46'55.65"S E32º30'15.26" | W3W: beautifully.revisited.resilient